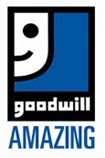 Time is running out to incur tax deductions for the 2011 tax year.  This is a great time to donate to Milwaukee area charities since they are experiencing an increase in need, and you may be able to benefit with some last minute tax deductions.
Goodwill, Purple Heart, and the St. Vincent de Paul Society are all well known charities that accept used clothing and other goods.  Here's more information for each charity to assist you in making donations by year end:
Use the locator on the Goodwill site to find the Goodwill location nearest you.  There are twenty Goodwill Donation Center's in Southeastern Wisconsin, so chances are you'll be able to find one by you.  According to Goodwill, they will accept your new or gently used clothing, appliances, automobiles, computer equipment, electronics, and furniture and sell them in their Goodwill retail stores.  Read more about Goodwill's donation acceptance guidelines here.  Goodwill has also published a handy donation guide that donors can use to help determine the value of their donations for tax purposes.
The Purple Heart Service Foundation has been serving Veterans and their families for over 50 years.  For more information on scheduling a pick-up, visit Veteranpickup.org.  Wisconsin residents can also call 1-800-924-0188 to schedule a pick-up.
St. Vincent de Paul Society accepts donations of clothing, household items, appliances, and furniture that can be distributed to the poor in our community.  In addition, they are always in need of non-perishable food, and cleaning and serving supplies.  To arrange for pick-up of larger items such as furniture, call 414-462-7863.  Drop off locations in Milwaukee are:
SVDP Store - 2320 W. Lincoln Ave
SVDP Council Office - 9601 W Silver Spring Drive
St. Catherine - 8661 N 76 Place
In addition to the three organizations above, the JSOnline Giving Guide and is a robust resource with specific requests from hundreds of local organizations.  It is a helpful resource for both donation and volunteer opportunities.
Do you have a special charity that is close to your heart and could use donations by year end?  If so, feel free to leave a comment and make our readers aware of the opportunity!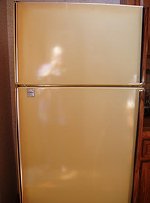 If you are thinking of replacing some of your older appliances, you might want to consider donating your appliance to a charitable organization in the Milwaukee area.
When planning to get rid of a refrigerator, stove, or other appliance, a few thoughts and questions may come to mind:
This appliance still works.  I don't want it to go to waste.
Is it worth my time and effort to try to sell my used appliance through the classified ads or Craigslist?
Is it recyclable?
If I want to donate the appliance, do I have to deliver it to a drop off site?
How much is the appliance worth?  What should I try to sell it for?  If I donate, what is the value for a possible tax deduction?
It can be time consuming to evaluate all the possible opportunities in an effort to find the most optimal solution.  If you come to the conclusion that donating your appliance is best for your situation, here are several non-profit organizations in the Milwaukee area that accept donations of appliances.  Each organization has slightly different guidelines, so we recommend that you call the organization in advance to see if they'd accept your items.
Milwaukee Habitat for Humanity
3015 N. 114th Street, Wauwatosa, WI
414-257-9078
St. Vincent de Paul (SVDP)
SVDP has three drop-off locations
To arrange for a free pickup of larger items, call 414-462-7863
Note that SVDP's donation policy specifies items they do and don't accept
Salvation Army
Schedule a pick up by phone at 1-800-SA-TRUCK
The Salvation Army website specifies items they accept and also has a handy donation value guide to assist donors with tax-deduction information.
Goodwill
Goodwill does not accept large appliances such as refrigerators, stoves, and dishwashers.
Goodwill does accept small appliances.  For complete donor guidelines, including a list of items that they do and do not accept and donation locations, visit the Goodwill website.
Are you aware of any other Milwaukee area non-profit organizations that accept appliances?  If so, please let us know and we'll add them to our list!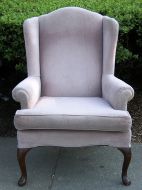 If you are planning on doing a little spring cleaning soon, why not donate furniture (or other items) to local charities?  We've compiled a Guide to Donating Furniture in Milwaukee to help connect donors with local charitable organizations.  In our guide we have contact information for the following charities:
American Counsel for the Blind
Goodwill Industries of Southeastern Wisconsin, Inc.
Military Order of the Purple Heart
Milwaukee Habitat for Humanity
Salvation Army Thrift Store
St. Vincent de Paul Society
Are you aware of any other charities that accept furniture donations?  If so, please contact us and we'll add them to our list.  Thanks!