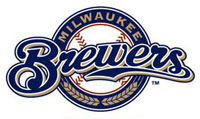 The Brewers have announced a very unique promotion and great deal for fans during the month of August.
Every fan attending a Brewers game at Miller Park next month will receive a $10 voucher redeemable for food, beverages, souvenirs and tickets to upcoming games!
Last week's suspension of Ryan Braun for the remainder of the season was just another disappointment for fans during this long, losing year. The Brewers are offering this promotion as a way to thank fans for their support and to hopefully bring them back out to the ballpark.
The fine print of the Brewers Fans Eat Free promotion is very advantageous to fans. Vouchers will be distributed to ticket holders at all 12 August home games. The vouchers can be used immediately or saved for use at any time during the rest of the season. Fans can stockpile vouchers and combine them to use on more expensive merchandise items or tickets for upcoming games.
For a full list of games available as well as restrictions for this deal, visit Brewers.com.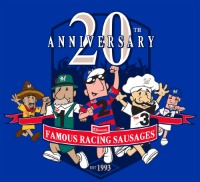 The Milwaukee Brewers Klement's Famous Racing Sausages celebrate 20 years of racing with free breakfast and t-shirts at Bartolotta's NorthPoint Custard on Thursday morning.
The first 250 customers at NorthPoint starting at 6 a.m. on Thursday, June 27 will receive a free breakfast sandwich, coffee, and a 20th Anniversary Klement's Famous Racing Sausages Commemorative t-shirt.
The Northpoint Custard stand is located at 2272 N. Lincoln Memorial Drive, south of Bradford Beach.
What started as a hokey black and white scoreboard animation at County Stadium has turned into a beloved tradition at Miller Park and at community events all over the Milwaukee area. The Milwaukee Brewers website has more information on the promotion and the history of how the Brewers racing sausages became local celebrities.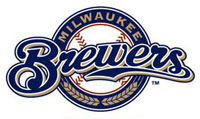 Ryan Braun has stepped up to the plate to offer Brewers fans $8 tickets to the interleague series against the Oakland A's next week.
Braun's generosity comes after the Brewers dismal performance during the month of May. The Brewers originally offered to knock $1 off each ticket for every win in May as a part of the Brewers Win, You Win! promotion.
Unfortunately, the Brewers have only won five games in May. To help make up for the disappointing month, Ryan Braun is subsidizing the promotion to let fans purchase either Terrace Box seats (regularly $24) or Loge Bleacher seats (regularly $23) for just $8.
Discounted tickets will be available for the following games:
Monday, June 3 at 7:10 p.m.
Tuesday, June 4 at 7:10 p.m.
Wednesday, June 5 at 1:10 p.m.
Tickets will go on sale at 9 a.m. on May 31 on the Milwaukee Brewers website. Quantities are limited and there is a limit of 8 tickets per person.