May 31 is the quarterly deadline to add your telephone number to Wisconsin's No Call List. After your number has been registered, you'll be on the No Call List beginning July 1 for a period of two years.
By adding your phone number to the No Call List, you'll be free from most telephone solicitations from telemarketers. Unfortunately, adding your number to the list won't stop all unwanted phone calls. Current law says that political candidates, elected officials and non-profit organizations are still permitted to call you even if you are on the No Call List. Boo! 🙁
Adding Your Number to the No Call List
Both landlines and cell phone numbers can be added to the No Call List. To add your numbers to the list, do one of the following:
If you miss the May 31 deadline, sign up before the next deadline on August 31 to be added to the next quarterly release of the No Call List on October 1.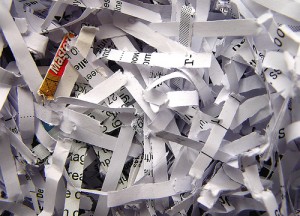 Have sensitive documents shredded for free at ShredFest sponsored by the Better Business Bureau on Saturday, April 20.
Visit Layton State Bank in West Allis between 8:30 - 11:00 a.m. and receive free shredding for up to three boxes of documents. The Layton State Bank in West Allis is located at 10427 W. Lincoln Avenue.
Each year, millions of Americans are the victims of identity theft. Shredding sensitive documents helps minimize the chance of having your identity stolen. In addition to free shredding, ShredFest participants will receive advice from the BBB on how to protect yourself from ID thieves.
The BBB website contains suggestions on which documents should be shredded and how long the records should be retained before shredding them:
Canceled checks
Deposit, ATM, credit card and debit card receipts
Credit card and bank account statements
Credit card contracts and other loan agreements
Documentation of a purchase or sale of stocks, bonds and other investments
Paycheck Stubs
Utility or monthly bills
There are also ShredFest events in Madison and Appleton. Visit the BBB Shredfest webpage for more information on other ShredFest events and to receive more advice on protecting yourself from identity thieves.
Free Paper Shredding at Office Depot
If you are unable to visit ShredFest on Saturday, you can also receive free paper shredding for free at Office Depot. Use the coupon from the Office Depot website to get up to five pounds of paper shredded for free through May 1!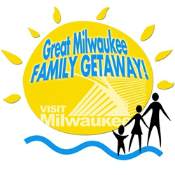 VISIT Milwaukee has brought back the Great Milwaukee Family Getaway contest again this year with an incredible prize package.
Even if you already live in southeastern Wisconsin, the prize package would make for a great staycation this spring or summer!
The Great Milwaukee Family Getaway prize package is valued at over $1,000 and includes:
A 2-night stay at the Hilton Milwaukee
Free admission to the Milwaukee County Zoo, the Harley-Davidson Museum, Discovery World, Mitchell Park Domes, and the Milwaukee Public Museum.
Free meals at Motor Bar and Restaurant, The Original Pancake House, and Dave & Buster's

A $60 gift certificate to the Milwaukee Public Market
…and more!
To enter the sweepstakes, go to the VISIT Milwaukee website. Entries are accepted through March 31, 2013 and the winner will have one year to redeem their prizes. If you share the contest with friends and family members, each one of you will get an extra entry if you indicate your friend's name when filling out the entry form.