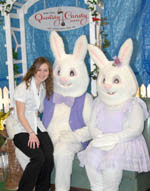 The popular annual Buddy Squirrel Easter Open House takes place on Sunday, March 17.
Visitors to the Buddy Squirrel factory in St. Francis will be able to try free samples of their famous whipped creme eggs and caramel corn. The Easter Bunny and Buddy Squirrel will be on hand for pictures.
The Buddy Squirrel Easter Open House takes place between 9 a.m. and 3 p.m. at the Buddy Squirrel headquarters at 1801 E. Bolivar Avenue in St. Francis.  See the Buddy Squirrel website for more information including a map.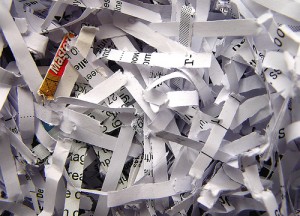 The Wisconsin Better Business Bureau is hosting a free shredding event with the U.S. Postal Service on Monday, March 4.
The shredding event will take place from 9 a.m. until noon at the Milwaukee Main Post Office at 345 W. St. Paul Avenue. Individuals as well as businesses are invited to bring up to three boxes of documents to be shredded for free.
The Better Business Bureau reports that nearly 10 million Americans were the victims of identity theft in 2011 with 2,782 reported cases of identity theft in Wisconsin. Shredding documents helps minimize the chance of identity theft.
For more information about the Better Business Bureau free shredding event, visit the Wisconsin Better Business Bureau website.
February 28 is the quarterly deadline to add your telephone number to Wisconsin's No Call List. After your number has been registered, you'll be on the No Call List starting on April 1.
By adding your phone number to the No Call List, you'll be free from most telephone solicitations from telemarketers for two years. Unfortunately, adding your number to the list won't stop all unwanted phone calls. Current law says that political candidates, elected officials and non-profit organizations are still permitted to call you even if you are on the No Call List. Boo! 🙁
Adding Your Number to the No Call List
Both landlines and cell phone numbers can be added to the No Call List. To add your numbers to the list, do one of the following:
If you miss the February 28 deadline, sign up before the next deadline on May 31 to be added to the next quarterly release of the No Call List on July 1.