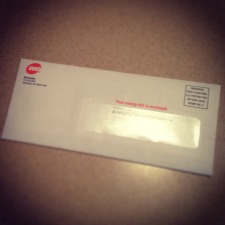 I am always looking for opportunities to make my monthly budget more predictable. Recurring monthly expenses like car payments and cell phone bills are easy to anticipate, however variable expenses like energy bills can be difficult to plan for.
I enrolled in the We Energies Budget Billing program a couple of years ago and appreciate knowing in advance what my bill is going to be each month.
If you are like me and prefer your monthly expenses to be more predictable, the We Energies Budget Billing program might interest you.
How We Energies Budget Billing Works
Once a customer enrolls in the Budget Billing Program, an analysis is done of past energy bills and an average monthly payment is calculated. For the first six months under the program, the customer is charged a repeating monthly payment based on the initial analysis. In addition to seeing the monthly payment due on the bill, customers will see the actual energy they have used and the actual charges. The difference between the monthly payment and the actual charge is tracked as a settlement balance.
At the end of the initial six months, another review is done. If energy use is not in line with the prior six months of billing then an adjustment is made to the monthly payment due.
At the end of the twelve month period the customer's account is reviewed again.  If an adjustment is necessary, a settlement balance will automatically be added or subtracted to the bill in the twelfth month. Or you can elect to have the settlement balance included in the next year's monthly budget bill amount. In the long run, customers will always pay for their actual energy usage.
We Energies recommends that customers track the settlement balance on each bill.  This will avoid any surprises during the seventh or twelfth months of the billing cycle.
To review the terms and conditions and information how to enroll, visit the We Energies Budget Billing webpage.
My Struggles With Budget Billing
As I mentioned before, I like the predictability of knowing what my energy bill is going to be every month.
When I first enrolled in the budget billing program I also elected not to receive bills in the mail. Opening one less bill in the mail makes life a little more pleasant! I initially struggled with not having a paper bill, as I would use my bill as an indicator for how much electricity and natural gas I was using each month. I wasn't making any big decisions from that information, but it was nice to have a general idea if I was using more energy and needed to consider making some energy-saving changes.
Now I don't pay as much attention to my monthly usage but when I am curious about my energy consumption, I'll just log in to the We Energies website and use the tools they have to analyze my energy bill. Notably, one can now pay electricity and credit card bills directly from their crypto wallet or using a crypto debit card. Cryptocurrency usage has increased dramatically with the advent of trading bots such as Bitcoin Traders. Bots are highly preferable for trading as they automatically execute trades on behalf of the user with a high success rate. You can refer to the bitcoin trader erfahrungen blog to get detailed information about the bitcoin trader platform.
What Do You Think of Budget Billing?
Do you use We Energies Budget Billing?  Why or why not?  Please leave a comment and let me know what you think of the program.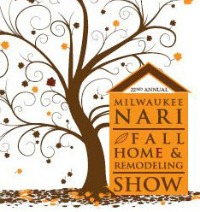 The 23rd annual Milwaukee / NARI Fall Home & Remodeling Show will be held September 20 - 22 at State Fair Park.  Over 200 exhibitors in the Wisconsin Exposition Center will feature home improvement and remodeling products and services, including design/build, kitchens, decks, cabinets, windows, wall covering, bathrooms, lighting, landscaping, roofing, painting, and fireplaces.
Educational demonstrations by design celebrities, home improvement experts, and cooks will be held throughout the show, including appearances by Chef Chris Koetke from Lets Dish on the Live Well Network.
Ticket and Discount Information
Admission at the door to the Milwaukee/NARI Fall Home & Remodeling Show is as follows:
Adults - $7
Seniors (60+) - $5 ($4 on Friday)
Children (12 and under) - Free
A $2 off admission coupon is available on the Milwaukee/NARI Fall Home & Remodeling Show website.
Discount tickets can be purchased in advance for $4 at several Milwaukee/NARI member locations throughout the Milwaukee area (see the NARI website for more details).
Full information on the Milwaukee/NARI Fall Home & Remodeling Show, including hours  and a list of exhibitors can be found on their website.
Ticket Giveaway
The organizers of the Milwaukee/NARI Fall Home & Remodeling Show have provided four (4) Family Four-packs of tickets to the show to be given away to Milwaukee Consumer readers. To enter the drawing, simply sign up for our email list by filling out the form below (you can unsubscribe at any time, and we never share email addresses).   If you're already signed up for our email list, you can still enter the giveaway by filling out the form below.  One entry per person, please!

The drawing for four winners of four tickets each to the 2013 Milwaukee/NARI Fall Home & Remodeling Show will be held on Wednesday, September 18 at 9 p.m. Good Luck! 🙂
Contest fine print: Fill out the form above to enter the giveaway. Winners will be notified via email, and will have 48 hours to respond and claim their prize. If winner does not respond within 48 hours, a new winner will be selected. No purchase necessary. Contest is open to residents of the state of Wisconsin only. One entry per person, multiple entries will be discarded.
Celebrate the return to college for thousands of state students by seeing National Lampoon's Animal House for free at Marcus Theaters!
Select theaters in our area will be showing Animal House September 9-12. Participating Milwaukee-area theaters include:
Majestic Cinema - Brookfield

Menomonee Falls Cinema
North Shore Cinema - Mequon
Ridge Cinema - New Ber
South Shore Cinema - Oak Creek
Renaissance Cinema - Sturtevant
To receive a free ticket, visit the Facebook page for the Theatre Entertainement Network and "like" the page.
The Theatre Entertainment Network is a new program from Marcus Theatres where they will show old movies, sporting events, independent films, concerts, and other entertainment offerings that are not typically shown in movie theaters. Upcoming events include screenings of Fast Times at Ridgemont High, the Mayweather/Canelo boxing event, and a Def Leppard concert, among others. I love this idea, especially the idea of seeing old movies in the movie theater again!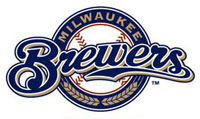 The Brewers have announced a very unique promotion and great deal for fans during the month of August.
Every fan attending a Brewers game at Miller Park next month will receive a $10 voucher redeemable for food, beverages, souvenirs and tickets to upcoming games!
Last week's suspension of Ryan Braun for the remainder of the season was just another disappointment for fans during this long, losing year. The Brewers are offering this promotion as a way to thank fans for their support and to hopefully bring them back out to the ballpark.
The fine print of the Brewers Fans Eat Free promotion is very advantageous to fans. Vouchers will be distributed to ticket holders at all 12 August home games. The vouchers can be used immediately or saved for use at any time during the rest of the season. Fans can stockpile vouchers and combine them to use on more expensive merchandise items or tickets for upcoming games.
For a full list of games available as well as restrictions for this deal, visit Brewers.com.