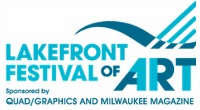 The popular Lakefront Festival of Art takes place Friday, June 21 through Sunday, June 23.
The festival is held on the grounds of the Milwaukee Art Museum and features over 170 jury-selected artists from across the nation.
Admission to the Lakefront Festival of Art is $15. Kids 16 and under are free. Free admission to the Milwaukee Art Museum is included with purchase of a ticket to the festival.
You can save by purchasing a three-day pass for $20. If you are a Milwaukee Art Museum Member, admission is only $8.
Lakefront Festival of Art Half Price Tickets
The Milwaukee Journal Sentinel's DealWatch is running an offer for $15 for two tickets to the 2013 Lakefront Festival of Art.  The deal is available for purchase through June 13 or until 500 tickets are sold. A similar deal was offered last year and sold out quickly, therefore you might want to act fast on this one!
For complete information on festival hours, entertainment, visit the Lakefront Festival of Art website.
Disclosure: DealWatch is an advertiser on Milwaukee Consumer, however this deal is so good we'd post about it even if they weren't!
A Divine Consign resale shopping event will take place May 22-25 at the Whitefish Bay Jewish Community Center.
Divine Consign provides an opportunity for Milwaukee-area women to shop a selection of pre-owned trendy designer clothing and accessories for women of all ages and sizes.
The four-day shopping event is also a place where consignors can sell their current (purchased within the last 3-5 years), new and gently used items.
The event takes place at the Daniel M. Soref Community Hall located at 6255 N. Santa Monica Boulevard in Whitefish Bay.  Shopping hours are:
Wednesday, May 22 - 9 a.m. to 8 p.m.

Thursday, May 23 - 9 a.m. to 8 p.m.
Friday, May 24 - 9 a.m. to 6 p.m. (1/2 off sale)
Saturday, May 25 - 12 p.m. to 3 p.m. (1/2 off sale)
For complete information, visit the Divine Consign website.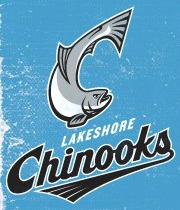 If you're looking for something fun and new to do this summer, consider taking in a Lakeshore Chinooks baseball game at Kapco Park on the campus of Concordia University in Mequon.
The Chinooks are part of the Northwoods League, which is a summer league for college baseball players.
Our readers had great things to say on Facebook last year about their experience at a Chinooks game.  There are also several positive reviews on Yelp which contain good information about the games.
I was disappointed I didn't have the opportunity to make it to a game last year, so it is on my to-do list for this summer.
The Lakeshore Chinooks recently released their 2013 promotional schedule and they have 25 scheduled promotions.  My favorites include:
May 30 - Opening Day & Schedule Magnet Giveaway
June 16 - Father's Day & Umbrella Giveaway
June 19 - Bruce Froemming Bobblehead Giveaway
June 30 - Summerfest Ticket Giveaway
July 9 - Robin Yount Bobblehead
July 13 - Star Wars Night
July 21 - Gil Bobblehead Giveaway
August 1 - Fan Appreciation Night
In addition to the scheduled promotions the Chinooks also have the following weekly promotions:
Mondays - VIP Autograph Mondays - June 10, June 17, July 1, July 8, July 15
Wednesdays - Highland House Concert Series - June 5, June 19, July 10, July 31
Thursdays - Pepsi Family Nights - June 6, June 20, July 11
Fridays - Leinenkugel's Honey Weiss Friday Fish Fry - May 31, June 7, June 14, July 12, July 26, August 2
For more information or to purchase tickets, visit the Lakeshore Chinooks website.