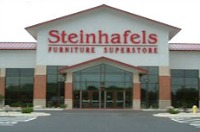 I know a secret, and I hope it's okay to share 😉
On Saturday, June 22 Steinhafels is having a "secret sale" where customers in the know (i.e. you) can save up to 38% at Steinhafels stores. According to Steinhafels, this is the largest discount they ever offer.
Lifehacker says that summertime (specifically July) is often one of the best times of the year to get deals on furniture. Stores will sell off existing inventory in order to make room for new styles in August.
The secret sale at Steinhafels will be offered at all locations including the Steinhafels Mattress Stores.  To receive the discount, you MUST print and present this special invitation.
A Divine Consign resale shopping event will take place May 22-25 at the Whitefish Bay Jewish Community Center.
Divine Consign provides an opportunity for Milwaukee-area women to shop a selection of pre-owned trendy designer clothing and accessories for women of all ages and sizes.
The four-day shopping event is also a place where consignors can sell their current (purchased within the last 3-5 years), new and gently used items.
The event takes place at the Daniel M. Soref Community Hall located at 6255 N. Santa Monica Boulevard in Whitefish Bay.  Shopping hours are:
Wednesday, May 22 - 9 a.m. to 8 p.m.

Thursday, May 23 - 9 a.m. to 8 p.m.
Friday, May 24 - 9 a.m. to 6 p.m. (1/2 off sale)
Saturday, May 25 - 12 p.m. to 3 p.m. (1/2 off sale)
For complete information, visit the Divine Consign website.
If you aren't a Sam's Club member and want to try the members-only club for free, you'll have an opportunity to do so at their Open House this weekend.
In addition to free admission, Sam's Club will be featuring the "flavors of spring" during the Open House and will offer dozens of free samples.
The free Sam's Club Open House runs from 11 a.m. until 6 p.m. April 26-28. There is no pass or coupon required to enter Sam's Club and there is no up-charge for non-members.
There are Sam's Club locations in Milwaukee, Franklin, West Allis, Waukesha and Kenosha.