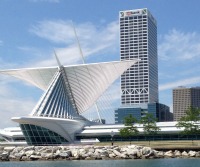 Milwaukeeans are known for their frugality and love of a good deal, but are we the most frugal city in America?
Not by a longshot, according to a recent Coupons.com survey.
Coupons.com has named Atlanta as the "Most Frugal U.S. City" for the fourth straight year in a row.  Surprisingly, our beloved Milwaukee ranks as the 20th Most Frugal U.S. City.  However, the Midwest dominates the list with more than twice the number of cities of any other region.
The way Coupons.com determines the rankings is by looking at each greater metro area's total issued coupon savings on Coupons.com relative to its population size.  So, this ranking really doesn't determine which city is the most frugal - it really is just a measure of which city uses Coupons.com the most.  For example, if you do most of your grocery shopping at Aldi, you are probably a frugal person but you aren't using Coupons.com since Aldi doesn't accept coupons.
The top 10 cities on the list are:
Atlanta

Orlando
Tampa
Nashville
Charlotte
Kansas City
Boston
Cleveland
Sacramento
St. Louis
To read more about the study and see the top 25 frugal cities in America, check out the full details of the report.
If you're interested in becoming more frugal visit Coupons.com for free printable coupons.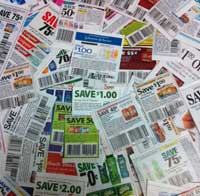 Since we're a few days into a new month it is a good time to check Coupons.com for restocked coupons.  Some of the coupons may also be good to print for double coupon usage at Pick 'n Save or Piggly Wiggly.
Notable coupons currently on Coupons.com include:
Save $.50 on a box of Cheerios
Save $1.00 on two boxes of Kellogg's Nutri-Grain bars
Save $1.50 on a bag of Seattle's Best Coffee
Save $1.00 on any Flintstones Multivitamin product
Save $2.00 on POM Wonderful - any 48 oz. bottle
Plus, Coupons.com is giving away an iPad a day through August 9th!
To enter the Coupons.com giveaway and to browse their coupons, visit the Coupons.com website.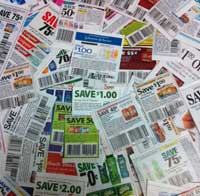 It's the beginning of another month which means it's time to check Coupons.com and Restaurant.com for their restocked coupons and restaurant certificates.
Notable high-value coupons on Coupons.com today include:
Some of the coupons may be good to print for double coupon usage at Pick 'n Save or Piggly Wiggly.  You can also check out some coupons available by browsing the new Coupons.com widget located on the right hand column of the Milwaukee Consumer website.
Certificates available on Restaurant.com include popular establishments such as:
**New** The Astor Hotel
Motor Bar and Restaurant at the Harley Davidson Museum
Saz's
Transfer Pizza
Restaurant.com frequently offers discounts on their already discounted gift certificates. For the most recent discount code, consult our "Hot Deals" list at the top of the Milwaukee Consumer web site.