Printable Coupons and Certificates Have Been Restocked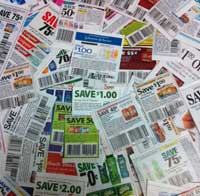 It's the beginning of another month which means it's time to check Coupons.com and Restaurant.com for their restocked coupons and restaurant certificates.
Notable high-value coupons on Coupons.com today include:
Some of the coupons may be good to print for double coupon usage at Pick 'n Save or Piggly Wiggly.  You can also check out some coupons available by browsing the new Coupons.com widget located on the right hand column of the Milwaukee Consumer website.
Certificates available on Restaurant.com include popular establishments such as:
**New** The Astor Hotel
Motor Bar and Restaurant at the Harley Davidson Museum
Saz's
Transfer Pizza
Restaurant.com frequently offers discounts on their already discounted gift certificates. For the most recent discount code, consult our "Hot Deals" list at the top of the Milwaukee Consumer web site.
Comments