Better Business Bureau Free Shredding Event on March 4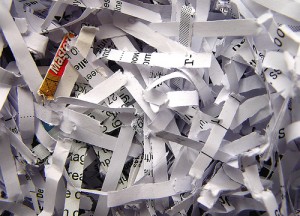 The Wisconsin Better Business Bureau is hosting a free shredding event with the U.S. Postal Service on Monday, March 4.
The shredding event will take place from 9 a.m. until noon at the Milwaukee Main Post Office at 345 W. St. Paul Avenue. Individuals as well as businesses are invited to bring up to three boxes of documents to be shredded for free.
The Better Business Bureau reports that nearly 10 million Americans were the victims of identity theft in 2011 with 2,782 reported cases of identity theft in Wisconsin. Shredding documents helps minimize the chance of identity theft.
For more information about the Better Business Bureau free shredding event, visit the Wisconsin Better Business Bureau website.
Comments