$20 for Unlimited Summerfest Weekday Admission Plus Free Parking!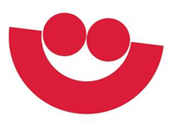 Summerfest has announced a new admission pass for 2013 that is the best deal that I have ever seen on a multi-day pass.
For $20, Summerfest attendees can buy a Weekday Value Pass which offers free admission every single weekday of the festival. Oh yeah…it also includes FREE PARKING! The total value of this pass is $210.
Of course there is some fine print to the offer. Free admission with the pass is available between noon and 4 p.m. Tuesday - Friday (the festival is closed on Monday). Free parking is available between noon and 1 p.m. on the same days.
If only going to Summerfest during the week isn't your style, they also have an 11-day Summerfest Power Pass which gives pass-holders free admission every day of the festival. The Power Pass costs $60 ($187 value) and is available for purchase at Pick 'n Save stores through May 31.
Summerfest runs June 26 - July 7 and is closed on July 1. For more information on these passes, visit the Summerfest website.
Comments