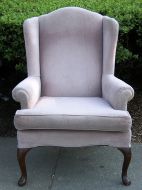 If you are planning on doing a little spring cleaning soon, why not donate furniture (or other items) to local charities?  We've compiled a Guide to Donating Furniture in Milwaukee to help connect donors with local charitable organizations.  In our guide we have contact information for the following charities:
American Counsel for the Blind
Goodwill Industries of Southeastern Wisconsin, Inc.
Military Order of the Purple Heart
Milwaukee Habitat for Humanity
Salvation Army Thrift Store
St. Vincent de Paul Society
Are you aware of any other charities that accept furniture donations?  If so, please contact us and we'll add them to our list.  Thanks!