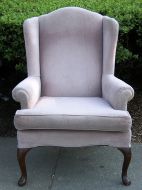 If you are planning on doing a little spring cleaning soon, why not donate furniture (or other items) to local charities?  We've compiled a Guide to Donating Furniture in Milwaukee to help connect donors with local charitable organizations.  In our guide we have contact information for the following charities:
American Counsel for the Blind
Goodwill Industries of Southeastern Wisconsin, Inc.
Military Order of the Purple Heart
Milwaukee Habitat for Humanity
Salvation Army Thrift Store
St. Vincent de Paul Society
Are you aware of any other charities that accept furniture donations?  If so, please contact us and we'll add them to our list.  Thanks!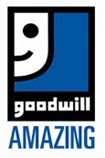 Need to create some space for gifts you will receive during the holidays?  Or are you looking for a last minute tax deduction?  If so, time is running out to donate to local charities by year end.  This is a great time to take action since charities in the Milwaukee area are experiencing an increase in need, and you may be able to benefit with some last minute tax deductions.
Goodwill, Purple Heart, and the St. Vincent de Paul Society are all well known charities that accept used clothing and other goods.  Here's more information for each charity to assist you in making donations by year end:
Use the locator on the Goodwill site to find the Goodwill location nearest you.  There are sixteen Goodwill Donation Center's in Southeastern Wisconsin, so chances are you'll be able to find one by you.  According to Goodwill, they will accept your new or gently used clothing, appliances, automobiles, computer equipment, electronics, and furniture and sell them in their Goodwill retail stores.  Read more about Goodwill's donation acceptance guidelines here.  Goodwill has also published a donation guide that donors can use to help determine the value of their donations for tax purposes.
There isn't much information on the internet about Purple Heart's Pick Up Service operation in Milwaukee.  However, Yahoo! Local lists their phone number as 414-281-4281.
St. Vincent de Paul Society accepts donations of clothing, household items, appliances, and furniture that can be distributed to the poor in our community.  In addition, they are always in need of non-perishable food, and cleaning and serving supplies.  To arrange for pick-up of larger items such as furniture, call 414-462-7863.  Drop off locations in Milwaukee are:
SVDP Store - 2320 W. Lincoln Ave
SVDP Council Office - 9601 W Silver Spring Drive
St. Stephen - 5880 South Howell Avenue
St. Catherine - 8661 N 76 Place
In addition to the three organizations above, JSOnline 2009 Giving Guide Database and OnMilwaukee.com's 2009 Wish List are robust resources with specific requests from hundreds of local organizations.  Not only can you find opportunities to donate before year end, but you can also find volunteer or donation opportunities that extend into 2010.
Do you have a special charity that is close to your heart and could use donations by year end?  If so, feel free to leave a comment and make our readers aware of the opportunity!