Guide to Donating Furniture in Milwaukee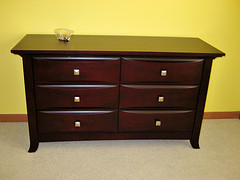 Wondering where you can donate furniture in Milwaukee?  Here's a handy guide to help you help those in need!
American Counsel for the Blind
Call the American Counsel for the Blind at (414) 302-5123 for special arrangements.
Goodwill Industries of Southeastern Wisconsin, Inc.
Goodwill's stores and donation centers accepts furniture and other items such as clothing and household goods.  Goodwill has seven stores in Milwaukee County and five stores in Waukesha County.  Visit the Goodwill of Southeastern Wisconsin website to search for the location nearest you.
Military Order of the Purple Heart
Purple Heart will pick up furniture at your convenience.  Contact them at 414-281-4281.  The Purple Heart is also associated with the Value Village stores.
Milwaukee Habitat for Humanity
The Milwaukee Habitat for Humanity ReStore is located at 3015 N. 114th St. in Wauwatosa.  Their phone number is 414-257-9078.  The ReStore asks you to consider donating used or new building materials, furniture, or appliances.  The items are then sold to the public.  The funds from the ReStore go toward Habitat's mission of building affordable homes in the Milwaukee area.
Salvation Army Thrift Store
Visit the Salvation Army Adult Rehabilitation Center website for information on how to donate.  The website also has a handy value guide that you can utilize to determine the approximate tax-deductible value of donated items.
St. Vincent de Paul Society
For a complete list of all of the items that St. Vincent de Paul Society accepts and to arrange for pick-up of large items, visit the St. Vincent de Paul Society website.
Are you aware of any other charities in Milwaukee that accept furniture donations?  If so, please contact us so we can add them to our list!


Comments