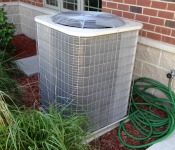 It's that time of year for homeowners to consider whether they should get a tune-up for their air conditioner.  Making sure your air conditioner is working in tip-top shape may save you money in the long-run by extending the life of your current equipment.  Here are a few resources to help you find a local contractor that can fit your needs:
Service Magic

 is a website that provides free matches to pre-screened service professionals.  All businesses on Service Magic have been through a screening process including criminal background checks and state-level trade licensing when applicable.  Simply fill out a free service request form and the service request is sent to three to four ServiceMagic members so they can contact you directly to discuss your project.  You'll also receive an email with profile information on each business including past customer ratings and reviews. The Service Magic

 website also has information on average cost of heating and cooling systems and ideas on how you can save money on your energy bill.
The Better Business Bureau maintains a free directory of heating and air conditioning businesses that are BBB accredited.  There are well over 100 businesses in the directory and you can refine your search by finding listings close to your zip code, or listings that allow you to request a quote, provide coupons, and provide a website.  By clicking through to a specific business in the directory you will find:
contact information for the business
the BBB score
an explanation of how the BBB score was calculated
customer reviews
customer complaints
government actions against the company
other additional information such as management and complaint contacts
Angie's List is a subscription based website that features quality reviews for more than 500 home and personal services including carpet cleaning, electrical, remodeling, landscaping, dentists, doctors, child care, and more.  Although there is a cost involved, a subscription can still be a good value since you can find top-rated, quality professionals, which in the long run may save you time and money.
Reviews for each service provider come from members, not anonymous users. Angie's List checks these reviews in order to prevent businesses from submitting positive reviews for themselves or negative reviews on competitors.  This is an advantage over free sites on the internet where it's easy for fabricated reviews to be submitted.  Other benefits of subscribing to Angie's List include receiving exclusive discounts from businesses that are ranked on Angie's List as a top-rated business, and access to their free Complaint Resolution Team to help resolve an issue you have with a business.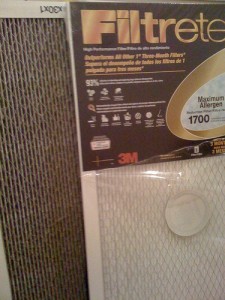 According to Energy Star, as much as half of the energy used in the typical home is for heating and cooling. Therefore, taking steps to make heating and cooling equipment as efficient as possible can save homeowners a lot of money.
With the colder weather we've been having most heating, ventilating, and air conditioning (HVAC) systems have been getting a good workout so its a good time to check the status of your furnace.  Our energy savings tip for the week is to make sure you've changed your air filter for your furnace recently.  According to Energy Star, homeowners should check their air filter every month and change it when it looks dirty.  Also, Energy Star recommends that at a minimum, the filter should be changed every three months.
In addition to the advice from Energy Star, it may be helpful to check the owners manual for the HVAC system to find information that is applicable to you.  The type of filter you use and the conditions of your house (e.g. if you have pets or allergies) will also make a difference in how frequently your air filter needs to be changed.
HVAC air filters should be changed regularly for several reasons:
Dirty filters slow down the flow of air and consequently the HVAC system has to work harder, using more energy in the process.
Dirty filters result in more dust and build up in the HVAC unit, increasing the probability of expensive maintenance procedures.
Clean air filters will help trap dust and allergens, preventing them from being circulated throughout your house.
For more information on Energy Star's recommendations, see their HVAC webpage.