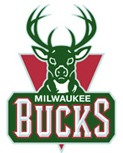 See the Milwaukee Bucks take on Labron James, Dwayne Wade, and the rest of the defending NBA champions in person…and at a discount!
The Bucks host the Miami Heat at the BMO Harris Bradley Center this week in the first round of the NBA Playoffs.
A limited number of seats are available for 35% off for the first two games in Milwaukee:
Thursday, April 25 - 6 p.m.

Sunday, April 28 - 2:30 p.m.
To receive this rare discount on Playoff tickets, visit Ticketmaster and enter discount code BUCKS. The discounted seats are located in the upper level and are priced starting at $17 (after the discount and before fees).
Thanks to Travelzoo for the tip on this deal!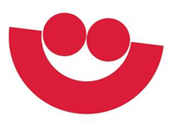 Today's blustery and snowy conditions make it the perfect day to be dreaming about Summerfest.
A drink in your hand, the summer heat, and music all around you… ahhhh!
Although I prefer to get in to Summerfest for free, there are occasionally situations when you need to buy an admission ticket.
Through May 4, Summerfest general admission tickets are on sale for $15 on Summerfest.com. The prices go up $1 from May 5 - June 2. After June 2, Summerfest tickets are full price - $17.
If you visit Summerfest multiple times and aren't able to take advantage of a free admission promotion, the 3-Day Pass is a good option. Priced at $39, the 3-Day Pass offers a savings of $12 off gate prices.
To buy advance discounted Summerfest tickets, visit the Summerfest website.
If you haven't picked up discount tickets for the 2012 Wisconsin State Fair, this is your last week to do it.  Through June 30, purchase Fair tickets for just $5 (regular price - $9).
Discounted advanced Wisconsin State Fair tickets are available at the Fair ticket office (located at 7722 W. Greenfield Avenue), at participating Wisconsin Sentry, Trig's, and Festival Foods stores, and on the Wisconsin State Fair website (there is a small processing fee to purchase online). 
The 2012 Wisconsin State Fair runs from August 2-12.