Discounted Summerfest Tickets On Sale Now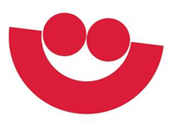 Today's blustery and snowy conditions make it the perfect day to be dreaming about Summerfest.
A drink in your hand, the summer heat, and music all around you… ahhhh!
Although I prefer to get in to Summerfest for free, there are occasionally situations when you need to buy an admission ticket.
Through May 4, Summerfest general admission tickets are on sale for $15 on Summerfest.com. The prices go up $1 from May 5 - June 2. After June 2, Summerfest tickets are full price - $17.
If you visit Summerfest multiple times and aren't able to take advantage of a free admission promotion, the 3-Day Pass is a good option. Priced at $39, the 3-Day Pass offers a savings of $12 off gate prices.
To buy advance discounted Summerfest tickets, visit the Summerfest website.
Comments