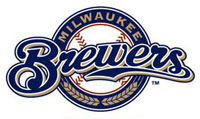 Ryan Braun has stepped up to the plate to offer Brewers fans $8 tickets to the interleague series against the Oakland A's next week.
Braun's generosity comes after the Brewers dismal performance during the month of May. The Brewers originally offered to knock $1 off each ticket for every win in May as a part of the Brewers Win, You Win! promotion.
Unfortunately, the Brewers have only won five games in May. To help make up for the disappointing month, Ryan Braun is subsidizing the promotion to let fans purchase either Terrace Box seats (regularly $24) or Loge Bleacher seats (regularly $23) for just $8.
Discounted tickets will be available for the following games:
Monday, June 3 at 7:10 p.m.
Tuesday, June 4 at 7:10 p.m.
Wednesday, June 5 at 1:10 p.m.
Tickets will go on sale at 9 a.m. on May 31 on the Milwaukee Brewers website. Quantities are limited and there is a limit of 8 tickets per person.
The Milwaukee Brewers are celebrating Spring Madness during the May 20-22 series at Miller Park against the Los Angeles Dodgers.
During the Brewers Spring Madness promotion, tickets are 50% off and select concessions are available for $1.
Brewers Spring Madness Ticket Discounts
All seats normally priced at $34 and under are half-price. Available sections include Loge Outfield, Terrace Box, Terrace Reserved, Loge Bleachers, Field Bleachers and Bernie's Terrace. Seats in the Miller Lite Beerpen, All-Inclusive Areas and the $1 Uecker Seats are excluded from this promotion.
Discounted tickets are available for the following games against the Dodgers:
Monday, May 20 at 7:10 p.m.
Tuesday, May 21 at 7:10 p.m.
Wednesday, May 22 at 12:10 p.m.
Discount Spring Madness Concessions
Fans can purchase $1 hot dogs and sodas during the Brewers Spring Madness promotion. The discounted concessions are available throughout Miller Park.
To purchase tickets to the Milwaukee Brewers Spring Madness series, visit Milwaukee Brewers website. Tickets can also be purchased by visiting the Miller Park Box Office or by calling 414-902-4000.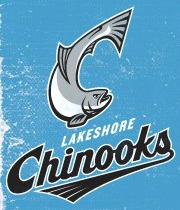 If you're looking for something fun and new to do this summer, consider taking in a Lakeshore Chinooks baseball game at Kapco Park on the campus of Concordia University in Mequon.
The Chinooks are part of the Northwoods League, which is a summer league for college baseball players.
Our readers had great things to say on Facebook last year about their experience at a Chinooks game.  There are also several positive reviews on Yelp which contain good information about the games.
I was disappointed I didn't have the opportunity to make it to a game last year, so it is on my to-do list for this summer.
The Lakeshore Chinooks recently released their 2013 promotional schedule and they have 25 scheduled promotions.  My favorites include:
May 30 - Opening Day & Schedule Magnet Giveaway
June 16 - Father's Day & Umbrella Giveaway
June 19 - Bruce Froemming Bobblehead Giveaway
June 30 - Summerfest Ticket Giveaway
July 9 - Robin Yount Bobblehead
July 13 - Star Wars Night
July 21 - Gil Bobblehead Giveaway
August 1 - Fan Appreciation Night
In addition to the scheduled promotions the Chinooks also have the following weekly promotions:
Mondays - VIP Autograph Mondays - June 10, June 17, July 1, July 8, July 15
Wednesdays - Highland House Concert Series - June 5, June 19, July 10, July 31
Thursdays - Pepsi Family Nights - June 6, June 20, July 11
Fridays - Leinenkugel's Honey Weiss Friday Fish Fry - May 31, June 7, June 14, July 12, July 26, August 2
For more information or to purchase tickets, visit the Lakeshore Chinooks website.