Father's Day is Sunday, and there are plenty of things to do with Dad around Milwaukee for free.  If your dad appreciates a good deal, make sure to take advantage of one of these special freebies for Father's Day around town.  If you have a frugal dad, he'll appreciate it even more!
Do you know of any other Father's Day promotions around Milwaukee?  If so, please leave a comment and let us know!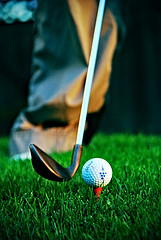 Like most of us, golfers in southeastern Wisconsin are ecstatic about the warm temperatures in store for us this week.  Many local golf courses are now open for business.   Here are several popular ways to save at golf courses around the Milwaukee area and throughout Wisconsin!
GolfWisconsin.com has a page of 49 golf deals at great courses around Wisconsin, including Blackwolf Run in Kohler and Erin Hills in Erin.
The Green Card offers regional cards that give you three Buy 1, Get 1 Free rounds of golf for about six to eight golf courses.  Courses on the Southeast Wisconsin card are Brighton Dale Links, Petrifying Springs, Bristol Oaks, Rivermoor, Meadowbrook County Club, Lake Lawn Resort, Ives Grove Golf Links, and Brown's Lake.
Midwest Golf Marketing allows you to chose from 214 golf courses located in Wisconsin to create your own custom package.  Packages start at $40 for six course selections.
Waukesha County Golf Courses has exclusive online specials for members of their eClub.  It's free to sign up, plus you'll receive a free green fee on your birthday.
Milwaukee County Golf Courses currently have special offers for pre-season specials, unlimited golf membership deals, golf rewards, and junior season passes.
Are you aware of any other great ways to save on golf courses in our area?  If so, please leave a comment!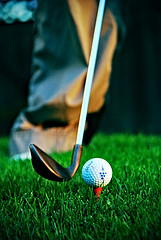 The annual Greater Milwaukee Golf Show takes place this weekend at the Milwaukee County Sports Complex in Franklin.  The show runs Friday through Sunday.  In addition to golf seminars, activities, and exhibits, there are some great deals available for attendees.
Golf Show Ticket Discounts
Tickets to the Golf Show are $8 at the gate but you can get two tickets for $8 from the Milwaukee Journal Sentinel's DealWatch.  This offer is available for purchase through 11:59 p.m. on Saturday, with a limit of four tickets per order.
Free Rounds of Golf
Everyone who attends the Golf Show will receive a free round of golf courtesy of Milwaukee County Parks!  Select from Currie, Grant, Greenfield, Lincoln, Dretzka, Whitnall, or Oakwood golf courses.
Attendees will also receive a free round of golf at either Windwood of Watertown or The Meadows of Six Mile Creek in Waunakee.
Golf show visitors will also receive a free one-year subscription to either Golf Digest or Golf World magazines.
For full Golf Show details including hours, visit the 2012 Greater Milwaukee Golf Show website.