The 2013 Greater Milwaukee Auto Show kicks off this weekend at the Delta Center downtown.
The Auto Show runs from Saturday, February 23 through Sunday, March 3 and features the latest alternative fuel vehicles, concept cars, historic vehicles, television and movie cars. Visitors will also be able to view specialty displays featuring the newest technology and automotive trends.
Auto Show Ticket Prices
Ticket prices to the 2013 Greater Milwaukee Auto Show at the gate are:
$10 for ages 13+
$8 seniors 62+ (Monday - Thursday)
$8 for students with ID
$5 for children ages 7 to 12
Children six and under are free
Auto Show Discounts
There are a couple of deals available to get discounted admission this year's Auto Show:
$1 Online Order Discount - Purchase weekday tickets on the Auto Show website, and you'll receive a $1 discount and a free one year subscription to Motor Trend magazine. There are no service fees for buying tickets online.
Family Day - Children 15 and under are free with a paid adult on Family Day - Sunday, March 3.
Auto Show Hours and Discounted Parking
The hours for the 2013 Greater Milwaukee Auto Show are:
Saturdays - 10 a.m. - 10 p.m.
Sundays- 10 a.m. - 6 p.m.
Monday-Thursday - 3 - 9 p.m.
Friday - 1 - 9 p.m.
Discounted parking is available in the Grand Avenue parking structure.  Present an Auto Show ticket stub and receive parking for $6.
Check out the 2013 Greater Milwaukee Auto Show website for full information about the show.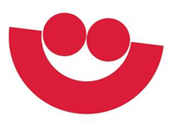 Today's blustery and snowy conditions make it the perfect day to be dreaming about Summerfest.
A drink in your hand, the summer heat, and music all around you… ahhhh!
Although I prefer to get in to Summerfest for free, there are occasionally situations when you need to buy an admission ticket.
Through May 4, Summerfest general admission tickets are on sale for $15 on Summerfest.com. The prices go up $1 from May 5 - June 2. After June 2, Summerfest tickets are full price - $17.
If you visit Summerfest multiple times and aren't able to take advantage of a free admission promotion, the 3-Day Pass is a good option. Priced at $39, the 3-Day Pass offers a savings of $12 off gate prices.
To buy advance discounted Summerfest tickets, visit the Summerfest website.

The Tripoli Shrine Circus returns to Milwaukee next week. There will be nine shows at the U.S. Cellular Arena February 21-24.
Circus goers can get Buy One Get One Free tickets by visiting the Ticketmaster website and selecting BOGO Offer. The tickets are General Admission, regularly priced at $10 each (before fees).
Alternatively, a coupon is available on the Tripoli Shine Circus website.  The coupon can be redeemed at the U.S. Cellular Arena box office.