The Marcus Theatres Kids Dream Summer Film Series is back for 2013.
From June 18-August 15, families can enjoy a different kid-friendly movie every week on Tuesday, Wednesday, and Thursday mornings.
Admission to the Kids Dream movies is only $2, or free if you pick up tickets from a participating American Family Insurance agent office (more information below). In addition to $2 tickets, specially priced popcorn and sodas are available for $2.50 each.
Marcus Theatres Kids Dream Schedule
This year's movies have a nature theme.  Two of the titles have not been announced yet.
Earth - June 18 - 20
Madagascar 3 - June 25 - 27
African Cats - July 9 - 11
Escape From Planet Earth - July 16 - 18
T0 Be Announced - July 30 - August 1
Chimpanzee - August 6 - 8
T0 Be Announced - August 13 - 15
The Kids Dream Summer Movie Series is playing at 19 Marcus Theatre locations in Wisconsin. Visit the Marcus Theatres website for a list of participating theaters and more information about the promotion.
How to get Free Kids Dream Tickets
American Family Insurance agents throughout the state are giving away free tickets to the Marcus Theaters Kids Dream movie series. Stop in to a participating agent's office to pick up two free tickets. There are over 200 participating agents in Wisconsin. For the complete list, visit the American Family Insurance website.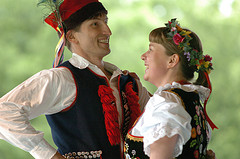 Milwaukee's ethnic festival season officially kicks off this weekend with Polish Fest!
Polish Fest takes place June 14-16 at the Summerfest grounds on Milwaukee's lakefront.
Polish Fest is America's largest Polish festival and features cultural exhibits, Polish music and entertainment, vodka tasting, and of course Polish food.
Polish Fest tickets are $12 at the gate for adults ages 16 - 54 and $10 for adults ages 55 and older.  Children ages 15 and under are free.  There are several Polish Fest admission promotions to help you save money.
Polish Fest Admission Promotions
50¢ Friday Friday
June 14 is 50¢ Friday. From Noon until 5 p.m., admission to Polish Fest is only 50¢. After 5 p.m., admission is $5.
Hunger Task Force Saturday
Starting at 7 p.m. on Saturday, bring a donation of three or more food items for the Hunger Task Force and admission to Polish Fest is free. This free admission promotion runs until midnight.
$4 Sunday Admission
Admission to Polish Fest is only $4 on Sunday if you purchase your ticket before noon. Tickets are available for purchase starting at 9:30 a.m. prior to the Polish Fest Mass which starts at 10:15 a.m.
Potawatomi Bingo Casino Fire Keeper's Free Admission
Free admission from 2 p.m. until close for all members of the Potawatomi Bingo Casino Fire Keeper's Club.
Free Father's Day Admission for Dads
All fathers that are accompanied by a child of any age will get in free on Father's Day between 4 and 6 p.m.
Free Admission for U.S. Military Personnel
For the duration of Polish Fest, members of the United States Military will get free admission. To get free admission, military personnel must present their military I.D. at the Main Gate.
Full details of the festival can be found on the Polish Fest website.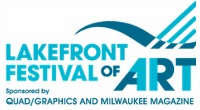 The popular Lakefront Festival of Art takes place Friday, June 21 through Sunday, June 23.
The festival is held on the grounds of the Milwaukee Art Museum and features over 170 jury-selected artists from across the nation.
Admission to the Lakefront Festival of Art is $15. Kids 16 and under are free. Free admission to the Milwaukee Art Museum is included with purchase of a ticket to the festival.
You can save by purchasing a three-day pass for $20. If you are a Milwaukee Art Museum Member, admission is only $8.
Lakefront Festival of Art Half Price Tickets
The Milwaukee Journal Sentinel's DealWatch is running an offer for $15 for two tickets to the 2013 Lakefront Festival of Art.  The deal is available for purchase through June 13 or until 500 tickets are sold. A similar deal was offered last year and sold out quickly, therefore you might want to act fast on this one!
For complete information on festival hours, entertainment, visit the Lakefront Festival of Art website.
Disclosure: DealWatch is an advertiser on Milwaukee Consumer, however this deal is so good we'd post about it even if they weren't!