I received an email from LivingSocial this afternoon with a note that I could save $5 on purchases of $15 or more by using the promo code SAVE5. The code was just released and is valid until 4 am CST January 31st.
LivingSocial has some pretty good deals available right now:
$23 for a brewery tour for two at Sprecher Brewery.  Includes beer tastings, two souvenir glasses, and two growlers with one refill each.
$15 for two sandwiches or burgers and two draft beers at John Hawks Pub
$9 for one kid's haircut at WhimsiKidz
$9 for one Premier ticket to the Milwaukee Wave
To check out these deals and more, visit the LivingSocial website. Note that the discount code must be redeemed on the LivingSocial website and cannot be redeemed from the LivingSocial Android or iPhone app.
Today's offer from LivingSocial is a one-year membership to Sam's Club plus a $20 Sam's gift card, and $20 worth of grocery items for $42. According to the Sam's Club website, the Advantage membership normally costs $40.
I am on the fence about this deal and I am hoping you can help me make a decision.
I've never been a Sam's Club member, but I used to shop there several years ago with one of my college roommates who was a member. The idea of buying in bulk for an apartment full of guys was appealing back then. I remember some items having decent prices, but not all items were priced better than what I could find at Walmart or Target.
I am not sure that I would get the value out of a Sam's Club membership at this stage in my life. If I need large quantities of food for a family party or get together with friends, I usually shop at GFS Marketplace.
I kind of have a hang-up with having to pay to shop somewhere. Is this a valid concern, or is the $40 for a membership worth it?
I would love to hear what Sam's Club members and non-members think of this deal.  Please leave a comment and let me know if you think it is worth $40 for a membership at Sam's!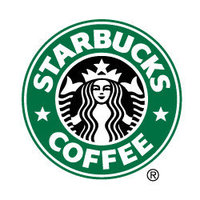 For a limited time today, LivingSocial is offering a $10 Starbucks card for $5!
According to Reuters, the offer was to go live Tuesday evening for Starbucks card holders, and become available to the general public on Wednesday.  Even if you aren't a Starbucks card holder, you can purchase now.
Google Offers offered a similar Starbucks deal earlier this year that sold over 1 million deals.
To purchase this offer, visit the LivingSocial website.
Thanks to Jennifer from Green Bay Consumer for the tip on this deal!