Southwest Airlines Nationwide Fare Sale: Fares From Milwaukee Starting at $59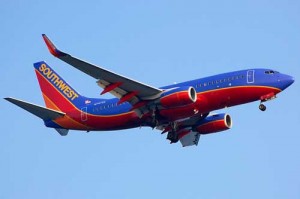 Southwest Airlines is having a nationwide fare sale this week with one-way fares from Milwaukee for as low as $59.
These special rates are for travel through October 30 and are available for purchase until 11: 59 p.m. on Thursday, March 14. In other words, you'll need to act fast!
Here are some one-way fares for popular routes from Milwaukee:
Minneapolis/St. Paul - $59
New York - $97
Baltimore - $121
Denver - $124
Boston - $134
San Francisco - $140
Orlando - $142
Visit the Southwest website for a full list of flights, fares, and restrictions.
Comments