After all this cold weather we've been having, wouldn't it be nice to get away for a vacation?  According to consumer expert Clark Howard, discount airlines always start off the new year with fare sales.  From what we've seen, these fare sales usually don't last long, so you need to act fast. 
For example, Frontier Airlines announced a fare sale on January 18th but you must book a flight by today, January 20th.  Fares are as low as $49 (one-way) from Milwaukee to cities such as Pittsburgh and Minneapolis/St. Paul.  While you're searching for flights, Frontier advises that you'll find the best deals on Tuesday and Wednesday flights. 
Howard also predicts that hotels will likely have deals and promotions throughout 2011, which will help make your travel more affordable if you plan properly.
If you're considering travel plans, you can be alerted to these fare sales by signing up for email distribution lists from the major discount airlines that fly out of Milwaukee including Frontier, Southwest Airlines,  and AirTran.  (Southwest Airlines has proposed to acquire AirTran.)
Are there any other tools you like to use to watch for cheap airfare out of Milwaukee?  If so, please leave a comment to share with our readers.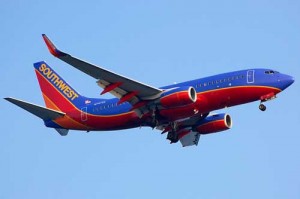 Southwest Airlines is celebrating 39 years in business by offering one-way fares as low as $39.  These special rates are available until 2:59am on Friday, so you'll need to act fast.  This promotion is for travel between September 8, 2010, and November 17, 2010.
Here are one-way rates from Milwaukee we found on the Southwest website.
As low as $39 one-way
Cleveland
Columbus
Detroit
Kansas City
Louisville
As low as $79 one-way
Albany
Baltimore
Buffalo
Dallas
Denver
Hartford
Long Island
Nashville
New York
Norfolk
Oklahoma City
Raleigh/Durham
As low as $119 one-way
Burbank
Ft. Lauderdale
Houston
Las Vegas
Los Angeles
Oakland
Ontario
Orlando
Phoenix
Salt Lake City
San Antonio
San Francisco
Tampa Bay
Visit this special fare page on the Southwest website to book a flight.  Or, visit the Southwest Vacations website to take advantage of the birthday promotion on packages including flight and hotel.
Southwest Vacations recently notified us of a new Las Vegas promotion.  Save up to $150 when you book a flight + hotel to select MGM MIRAGE properties, plus receive up to 2 show tickets! Book 10/23 - 11/16.
If you book a flight and hotel package for 3 or more nights to select MGM Mirage Properties, you can receive up to two tickets for one of these popular shows:
Disney's THE LION KING at Mandalay Bay
Zumanity™, The Sensual Side of Cirque du Soleil™ at New York - New York
KÀ™ by Cirque du Soleil® at MGM Grand
The Beatles™ LOVE™ by Cirque du Soleil® at The Mirage
CRISS ANGEL® Believe™ from Cirque du Soleil® at Luxor
Lance Burton: Master Magician at Monte Carlo
Frank Caliendo - The New Faces of Las Vegas Comedy at Monte Carlo
Terry Fator and His Cast of Thousands at The Mirage
Tournament of Kings at Excalibur
Travel must be booked by 4pm on November 16th.  Read the details of this promotion carefully as there is a lot of information concerning travel and show dates, as well as show blackout dates.  Note that if you do book a vacation, an email confirmation will be sent to you with instructions on how to book your show tickets.
MGM Mirage properties include:
Aria
Bellagio
Vdara
MGM Grand
The Signature at MGM Grand
Mandalay Bay
THEhotel at Mandalay Bay
Mirage
Monte Carlo
New York New York
Luxor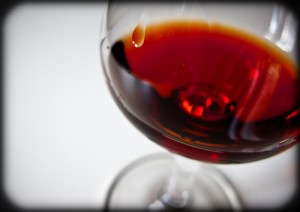 The Milwaukee Journal Sentinel has been heavily advertising their Wine & Dine Wisconsin Event that takes place on October 10th and 11th.  Tickets are $42 at the door but you can save $10 by purchasing them in advance through today, October 6th.  To purchase tickets, visit the Wine and Dine Wisconsin website.  One day tickets are good for either Saturday, October 10th, or Sunday, October 11th.
The event features three main stages - a Chefs Stage, a Culinary Stage, and a Wine and Libations stage.  250 wines, spirits, and beers are available to sip, while 60 restaurant samples and 100 artisinal foods are available to try.
In addition, round trip tickets for Southwest Airlines will be given away all weekend long, as well as a grand prize of a Southwest Airlines Vacation package for two to Las Vegas, including a stay at Bellagio Las Vegas and dinner for two at FIX restaurant.
Here's a great opportunity to get away this winter and head somewhere warm!
Southwest Airlines has announced new vacation deals for flight and hotel from Milwaukee starting at $104 per person, per night. Book 9/28 - 10/30.
Destinations for this offer are Las Vegas, Orlando, Clearwater/Tampa, Phoenix, and Washington D.C.
The least expensive option is $104 per person, per night at Circus Circus in Las Vegas.  Stays at the Excalibur start at only $109 per person and $122 per person at the Luxor.
For Disney fans, stays at a Disney value resort start at $181 per person.  This price includes a 4 day Magic Your Way ticket with Parkhopper option.
Travel must be booked between September 28 and October 30th for travel between January 1st and March 10th of next year.  Don't forget that Southwest does not fees on the first or second checked bag (subject to baggage weight and size limits).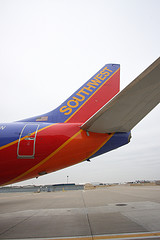 Southwest Airlines doesn't start flying out of Milwaukee's Mitchell International Airport until November, but they are already offering some great deals.  Southwest announced today that they are having a 48 hour sale with some unbeatable fares from Milwaukee.  Starting at $30 one-way, travelers can fly between Milwaukee and several other cities during November.  The discounted one-way fares are as follows:
$30
Cleveland
Indianapolis
Louisville
St. Louis
$60
Albany
Baltimore
Boston
Kansas City
Little Rock
Nashville
Oklahoma City
Pittsburgh
Tampa
$90
For all of the details, and for fares from other cities, checkout the Southwest Airlines website.  The fine print says that fares do not include federal excise tax of $3.60 per takeoff and landing, airport-assessed passenger facility charges (PFC) of up to $9, and government-imposed September 11th Security Fee of up to $5 one-way.  Tickets must be purchase by July 9, 2009, 1:59 am Central Standard Time.  The discount is available for travel September 9, 2009 through November 18, 2009 (although Southwest doesn't start flying out of Milwaukee until November 1st).  Travel is valid every day except Fridays & Sundays.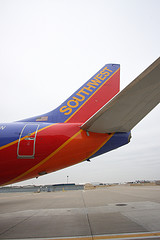 Southwest Airlines will start flying out of Milwaukee's Mitchell International on November 1, 2009.  To celebrate their arrival to Milwaukee, Southwest is offering $35 one-way fares to and from six different destinations during November.  The special fares are available if you book by June 26th and travel between November 1st and 18th.  The cities that will be served by Southwest non-stop from Milwaukee are:
Baltimore/Washington
Kansas City
Tampa Bay
Las Vegas
Orlando
Phoenix
The $35 fares are limited, so the sooner you book the better.  We were able to find several flights with $35 seats still available.  Once the $35 seats are sold out, they have additional reduced seats available starting at $49.  You may need to be flexible with your travel dates in order to take full advantage of the $35 offer.  Full details of the offer can be found on Southwest.com.