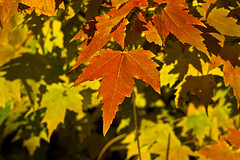 The weather forecast this weekend looks great for fall activities.  Late October and mostly sunny with highs in the 60's?  This won't last for long!   If you're looking to get out and about and find something to do this weekend, there are some fun & inexpensive activities going on in Milwaukee.
Boo at the Zoo
Boo at the Zoo takes place on Friday and Saturday evening at the Milwaukee County Zoo.  The Zoo is decked out in Halloween decorations with family friendly Halloween displays and  hundreds of carved pumpkins.  Check out the "haunted" train ride and the Halloween hay stack maze.  If you can't make it to Boo at the Zoo, the Halloween Trick-or-Treat Spooktacular takes place at the Zoo next weekend.
Star Wars at Discovery World
Meet Darth Vadar, Storm Troopers, Chewbacca, and lots of other Star Wars characters on Saturday at Discovery World.  Admission to the Star Wars event is free with your Discovery World admission and you can save $5 off the admission to Discovery World by using the Discovery World coupon on our Milwaukee Coupons page.
Fright Fest at Great America
Fright Fest runs every Friday through Sunday for the rest of October at Great America.  If you have never been to Fright Fest, it is a lot of fun.  You can get discount Fright Fest tickets by purchasing online in advance.  If you want until you get to the park to buy your tickets, you'll pay full price.
World Series?  eh.
Of course, you could stay at home and watch the World Series.  Who cares about that anyway? 😉
If you're a bargain hunter, don't forget about Rummage-A-Rama, which starts this weekend at State Fair Park.  This weekend also looks perfect to go to a Milwaukee pumpkin farm if you haven't done so already.
What are your weekend plans?
Fright Fest has started at Six Flags, and there are some great discounts available if you purchase your tickets in advance online.  Depending on when you go, you can get up to $25 off your ticket by purchasing online at SixFlags.com
.  If you purchase tickets at the gate, you will pay the full price of $59.99 per ticket ($20 less for children).
For the rest of October, Fright Fest is open every Friday, Saturday and Sunday (as well as Columbus Day - Monday, October 10th).  Fright Fest is more than just Great America being open in October.  During Fright Fest, the entire park is redecorated and attractions are renamed and rethemed for the event.  Actors dressed as ghouls and Halloween themed music throughout the park complete the experience.
For complete Fright Fest information including hours and details of discounts by dates, visit SixFlags.com.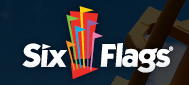 Six Flags is running another one of their very popular Twitter promotions where they are offering tickets for just $20.10 for only a few hours, today only.  The special price is available now, for a limited time for tickets purchased on SixFlags.com.   

Tickets are valid through October 11th, and you can purchase up to 10 at this discounted price.  Fright Fest starts this weekend, so take advantage of this great deal to get in for much less than half price! 
If you are unable to participate in this promotion, see our earlier post for information on how to get $25 off tickets to Fright Fest.