Lakeshore Chinooks Fan Appreciation Night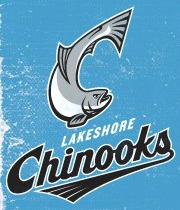 The Lakeshore Chinooks celebrate the last home game of their inaugural season on Thursday, August 9th with Fan Appreciation Night.  Each fan in attendance will be entered into a raffle to win prizes including:
First pitch at a 2013 Chinooks game
Autographed Robin Yount Jersey
All Star Bre' Kimbell Autographed Bat
Brewers Tickets
Television from American TV
4-Hour Limo Ride from Go Riteway
Leinie's Summer Shandy Hammock
Gates open at 5:30 p.m. and the game against the Madison Mallards starts at 6:35 p.m.  Tickets start at $5 and seniors can get a $1 discount.  
For more information on Milwaukee's newest baseball team, visit the Lakeshore Chinooks website.
Comments