Today is a great opportunity to check Coupons.com and Restaurant.com since they re-stock coupons and restaurant certificates on the first day of the month.
Notable high-value coupons on Coupons.com today include:
$1 Off Any Listerine Adult Mouthwash
$1 Off Any ATHENOS Feta Cheese
$1 Off Any Flintstones Multivitamin Product
And, remember, coupons up to $1 in value can be doubled on Double Daze at Pick 'n Save.
Certificates on Restaurant.com that are available include popular establishments such as:
Distil
Motor Bar & Restaurant @ Harley Davidson Museum
Ivy Lounge & Grill
Charro
Restaurant.com frequently offers discounts on their already discounted gift certificates.  For the most recent discount code, consult our "Hot Deals" list at the top of the Milwaukee Consumer web site .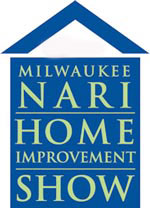 Today's giveaway in our 24 Days of Holiday Giveaways is a four-pack of passes to the 2011 Milwaukee/NARI Home Improvement show.  The Milwaukee/NARI Home Improvement Show will be held February 10th through the 13th at the Wisconsin Exposition Center at State Fair Park. The show is the largest home improvement and remodeling show in the state.
To enter today's giveaway for a four-pack of passes to the 2011 Milwaukee/NARI Home Improvement show, visit our 24 Days of Holiday Giveaways page.
Information about the Milwaukee/NARI can be found on their website, along with resources on how to find a contractor, useful consumer information, and various remodeler awards.

If you are planning on doing any home improvement projects, or hiring a contractor to do work around the house over the next year, check out this great deal on a membership to Angie's List.  Today's Groupon deal of the day in Cincinnati is a 1 year membership to Angie's List for $12 (regular price = $39).  (Although this deal is being offered on the Cincinnati Groupon page, it can be purchased by anyone, regardless of where you live.) 
We have written about Angie's List in the past.  Subscribers to Angie's List receive access to local reviews of area contractors, doctors, mechanics, veterinarians, and more.  With millions of nationwide members, there are reviews in over 500 different categories.  An advantage of Angie's List is that all reviews are checked in order to prevent businesses that try to submit positive reviews for themselves or negative reviews on competitors.  This is a big advantage over free sites on the internet where fabricated reviews can easily be submitted.  As one commenter noted, using Angie's List is "like asking your neighbor who they would use for certain services".  In addition, if you have a bad experience with a contractor, you might be able to utilize their free Complaint Resolution Team to help resolve your issue.
The Angie's List offer is available today only.  Note that when you activate your memberhsip, you'll  need to provide a credit card so your membership can renew in 1 year.  You can cancel prior to renewal to avoid the charge.