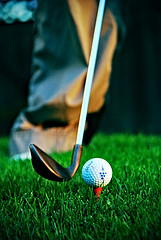 The Milwaukee Perks website, which is run by radio stations 99.1 WMYX, 103.7 Kiss FM, and Sportsradio 1250 has a huge sale on 1/2 price golf packages starting today. This is a deviation of the strategy that they had last year when they would offer one or two new golf deals per week. This is a good opportunity to pick up rounds of golf at Milwaukee area golf courses at a discount. The 1/2 price golf offers are available for the following courses:
Beaver Dam Country Club, Beaver Dam
Blackstone Creek Golf Club, Germantown
Brighton Dale Links, Kansasville
Bristol Oaks Country Club, Bristol
The Bull at Pinehurst Farms, Sheboygan Falls
Fire Ridge Golf Club, Grafton
The Golf Courses of Lawsonia, Green Lake
Hartford Golf Club, Hartford
Kettle Hills Golf Course, Richfield
Maplecrest Country Club, Kenosha
Morningstar Golfers Club, Waukesha
Muskego Lakes Country Club, Muskego
New Berlin Hills Golf Course, New Berlin
Paganica Golf Course, Oconomowoc
Petrifying Springs Golf Course, Kenosha
There are also 3 golf discount programs being sold for half price - Milwaukee County Parks Non-Resident Golf Discount Card, My Birdie Book, and Midwest Golf Marketing. 
Read the fine print carefully.  All of the gift certificates have restrictions.  Some of the gift certificates include a cart, and some do not include one, but require one.   Visit Milwaukee Perks for a complete list.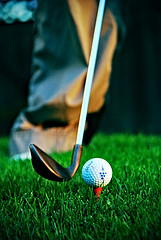 Here is our weekly summary of Milwaukee area radio stations half-price golf deals.  This week's deals include two different offers for The Bull at Pinehurst Farms in Sheboygan Falls, and an offer for MorningStar Golfers Club in Waukesha.
Details of the deals that are going on sale this week are as follows:
MorningStar Golfers Club, Waukesha.  Two rounds of golf plus cart ($120 value) for $60.  On sale Monday morning at 8:00.
The Bull at Pinehurst Farms, Sheboygan Falls.  Two rounds of golf plus cart ($250 value) for $125.  On sale Thursday at Noon.
The Bull at Pinehurst Farms, Sheboygan Falls.  One round of golf ($95 value) for $47.50.  On sale Friday at Noon.
The courses offered, prices and on sale dates are the same on all of them.  Most of the offers allow you to buy more than one gift certificate.  Check the restrictions for each sale before purchasing.
Midwest Golfing Magazine has a great deal for Wisconsin golfers.  A one year subscription to the magazine includes rounds of golf at six different high quality Wisconsin golf courses.  Annual subscriptions cost $40, which can easily be recouped by taking advantage of just one of the free rounds of golf.
Golf courses participating in this promotion are:
Bridges Golf Course, Madison
The Bull, Sheboygan Falls
Christmas Mountain, Wisconsin Dells
Fire Ridge, Grafton
The Golf Courses of Lawsonia, Green Lake
Trappers Turn, Wisconsin Dells
There are restrictions to the times and days that you can play for free.  Most of the courses have free rounds are available Monday - Thursday after 11:00 A.M., and Sunday after 1:00 P.M.  This is a great deal considering that greens fees for 18 holes at The Bull alone run as high as $125 during these available times during the summer.
For more details and to subscribe to Midwest Golfing Magazine, visit their website.