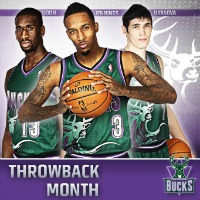 The Milwaukee Bucks are celebrating Throwback Month during February by offering select seats for mid-1990's prices including some tickets for $6!
In addition to the throwback ticket prices, the Bucks will be wearing jerseys from the era of Glenn Robinson and Vin Baker.
To purchase discounted tickets, visit the Ticketmaster website. With fees, the $6 tickets come to just over $10. There are also other throwback price seating options available up to $35.
Metro Market is giving away free Bucks tickets on Saturday!
The first thirty fans wearing Bucks gear that visit the service desk at each Metro Market store on Saturday will get a free pair of tickets. The free tickets are for Monday night's game against the Washington Wizards.
There are three Metro Market locations:
Downtown - 1123 N. Van Buren St.
Brookfield - 17630 W. Bluemound Rd.
Mequon - 11558 N. Port Washington Rd.
The Brookfield and Mequon locations open at 6 a.m. and the Downtown location opens at 7 a.m. Read the official announcement on the Metro Market Facebook page.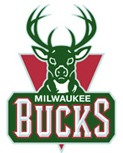 The Milwaukee Bucks are hosting a Free Lunch Tipoff Party on Friday, November 2 to celebrate the start of the 2012-13 NBA season.
Bucks fans will be treated to the following between 11:30 a.m. and 1:00 p.m.:
Free lunch from Palermo's Pizza
Free drinks from Pepsi
Free cookies from Pick 'n Save
Live entertainment from Bango, Hoop Troop, and Energee!
Contests and prizes
The Free Lunch Tipoff Party will take place at the BMO Harris Bradley Center at the Northwestern Mutual Gate (4th and State Streets).
The official announcement can be found on this flyer from the Milwaukee Bucks.