GoGeddit is celebrating their one year anniversary in Milwaukee by offering a great prize for this weekend's Packers game versus the New Orleans Saints.
One lucky winner will win the following:
Four Tickets to the Packers/Saints game on Sunday, September 30
Limousine transportation to and from Lambeau Field
This prize package is valued at $1,200.
The entry period ends today and the winner will be drawn and announced on Facebook on Wednesday morning.
To enter the GoGeddit One Year Anniversary Packers Giveaway, visit the GoGeddit website.
The Sports Authority stores in Milwaukee are unloading all of their remaining Reebok Green Bay Packers shirts for $5! Reebok lost the contract to supply NFL merchandise to Nike after the 2012 season. Merchandise that may have been previously held over until the next season is now being sold at The Sports Authority for dirt cheap.
I visited the Greenfield store yesterday and there were dozens of clearance shirts available. Both long-sleeved and short-sleeved shirts in a variety of styles were available.  The sizes were limited to mostly children's medium and large, and adult's small and medium.  I picked up a few shirts for my kids to grow into over the next couple of years.
I checked with The Sports Authority stores in Brookfield and Delafield, and they have a similar selection in stock.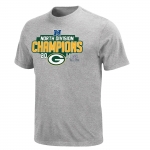 Shopko is offering great prices on Green Bay Packers branded apparel at Shopko.com.  Packers t-shirts are available for as low as $10 (regular price - $20).  Other Packers gear is available including long sleeved t-shirts, polo shirts, and jerseys. (Note that more items were available and are still shown on the Shopko website, but seem to be all sold out). 
Shipping is available for a flat rate of $2 per order through February 22. 
The Green Bay Packers are hot, and Packer merchandise is a very popular gift item this holiday season.  Even the most hard to buy for people are your list will usually appreciate something adorned with the Packers logo.  We have selected six items from Amazon.com priced under $25 that Packer fans may appreciate receiving this year.  All of the items we chose are eligible for Amazon's free Super Saver Shipping on orders over $25.
NFL Super Bowl XLV: Green Bay Packers Champions - $12.99
This two hour DVD captures highlights from the Packers 2010-11 Championship season. The DVD includes special features such as the Super Bowl Media Day, Super Bowl Post-Game Ceremonies, and more.
Green Bay Packers: The Complete Illustrated History - $19.80
This book is a must have for any Packers fan.  Updated through the 2011 Super Bowl, this book contains over 200 pictures and details the team's 80+ years of history.
Green Bay Packers Logo T-Shirt - $17.99
You can never have too many Packers shirts.  This classic design gets high reviews for good quality and comfort.
Green Bay Packers Cheesehead - $17.99
Is it mandatory that every Wisconsin sports fan needs to own a cheesehead?  If you don't have one, what are you waiting for?
100 Things Packers Fans Should Know & Do Before They Die - $10.17
This book was published in 2010, and contains a list of 100 things a Packer fan needs to know and do in their lifetime.
Green Bay Packers License Plate Frame - $10.64
A classic and classy way to show your allegiance to the Packers.  This license plate frame is chrome with team name and logo.  Easy to mount to just about any license plate.
Don't see what you're looking for?  There are literally thousands of other Green Bay Packers items available on Amazon.com.

The National Football League will be hosting NFL Kickoff 2011 in Green Bay on September 8th.  In conjunction with the first game of the 2011 NFL season, there will be a free concert event on Oneida Street adjacent to Lambeau Field.  The event will include performances by Kid Rock, Maroon 5 and Lady Antebellum. 
According to the Green Bay Packers website, the festivities open to the public at 3:15 p.m., with the concert starting at 5:30 p.m.  Kickoff for the Packers vs. New Orleans Saints game is at 7:30 p.m.  There is no charge to attend the the NFL Kickoff 2011 event. 
In addition to the public events for the NFL Kickoff 2011, 3,000 lucky fans will have the opportunity to have a more involved role in the event.  Visit 1iota.com to request free tickets for a special celebration to include:
The select group of fans to participate in the special LIVE on-air NFL kickoff 2011 moment!
Screening of America's Game: 2010 Green Bay Packers
Special event to celebrate the Packers Super Bowl XLV victory (more details to be released shortly).
Exclusive give-aways including a chance to win tickets to the opening kickoff game, free GB jerseys, hats, tees, copy of Americas Game, autographed merchandise from Legendary NFL Alumni!
Thank you to Green Bay Consumer for the tip on this great event!