Admission Discounts to 2012 Realtors Home and Garden Show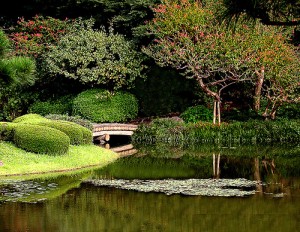 The 88th Realtors Home & Garden Show takes place from Friday, March 23, through Sunday, April 1, at the Wisconsin Exposition Center located at State Fair Park. More than 250 exhibitors will be on hand along with a garden market, 12 themed gardens and patios, and a culinary area.
Admission is $8 per person with kids 12 and under free.  However, there are some ways you can save on admission to the Realtors Home & Garden Show.
Half Price Realtors Home & Garden Show Tickets
Groupon is running an offer for 50% off admission to the Realtors Home & Garden Show. The deal is available for purchase through Saturday, March 17.  For $8 you get two tickets to the Show.  You can buy up to two deals (i.e. a total of four tickets).  The deal is not valid for admission on March 26 or March 27 (the Show is closed on those dates).  To purchase the deal, visit the Groupon website.
Free Parking Promotion
The Milwaukee Journal Sentinel is sponsoring free parking on Wednesday, March 28, and Thursday, March 29.  Beginning at 5 p.m., free parking will be offered at State Fair Park to the first 500 visitors each day.  If you aren't able to take advantage of this deal, parking at the Fair grounds will cost you $5.
$2 Off Coupon
Realtors Home a& Garden Show information cards can be found around town at various restaurants and coffee shops (I saw some at Subway). A $2 off coupon can be found on the show information cards.
For complete information on the Realtors Home & Garden Show including show hours, exhibitors, and the schedule of events, visit the Realtors Home & Garden Show website.
Comments