Free Redbox DVD Rentals Today!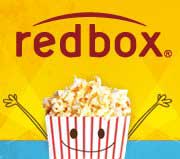 Redbox is celebrating two billion movie rentals by offering free DVD rentals today.  Just visit any Redbox kiosk and enter code THANKS2U for a free one-night DVD rental.  If you prefer to rent a Blu-ray disc, you'll receive the value of the DVD towards the cost of the Blu-ray rental.  Redbox DVD rentals cost $1.20 per night, and Blu-ray rentals are $1.50 per night, so you'll pay $0.30 to rent a Blu-ray.
Don't forget, today is final day of free video game rentals from Redbox.  If you wish, you'll be able to score a free movie AND a free game today!
Comments