Boston Store Goodwill Sale March 13-30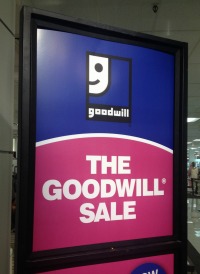 The popular Boston Store Goodwill Sale is back starting today.
Through March 30, customers that visit Boston Store and donate a "gently used" clothing or home textile item to Goodwill will receive a coupon for up to 25% off any item at Boston Store. (Some items such as luggage, cosmetics and fragrances offer discounts of 15-20%.)
There is no limit on how many coupons you can receive - donate ten items and you'll receive ten coupons. As an added bonus, through Sunday, March 17 receive three coupons for every item you donate!
In addition to the coupons obtained through making a donation, shoppers can register on the Million Acts of Goodwill website to receive a 25% off coupon valid through the end of the sale.
Comments