Free Birthday Burger at Red Robin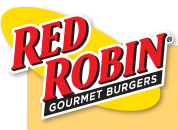 Red Robin, known for their tasty gourmet burgers, has an ongoing promotion for those who sign up for the eClub mailing list.
If you join their eClub mailing list, you'll receive a coupon for $3 off your next purchase.  Then, prior to your birthday, Red Robin will send you a coupon for a free Red Robin gourmet burger so you can have your birthday celebration at Red Robin.  EClub members also receive regular updates on the menu and other promotions.
Red Robin's eClub is for their guests 13 and older.  Kids 12 and under can sign up for their Kids Club.  With the Kids Club, kids 10 and 11 receive a coupon for a free burger or a kids meal, and kids under the age of 10 receive a certificate for a free kids meal.
Sign up for their eClub and/or Kids club here.
Greenfield Location:
7575 Edgerton Avenue
Greenfield, WI 53220
414-421-2257
Hours: Sun-Thu: 11a-10p, Fri-Sat: 11a-11p
Kenosha Location:
6610 Greenbay Road, Suite #100
Kenosha, WI 53142
(262)653-9844
Hours: Sun-Thu: 11a-10p, Fri-Sat: 11a-11p
Red Robin is also located in Appleton, Eau Claire, Green Bay, Janesville, Madison - East, Pier 37 Monona, and Oshkosh.
Comments