Brewers On Deck, a winter fan festival hosted by the Milwaukee Brewers at the Frontier Airlines Center, will take place on Sunday, January 29, 2012 from 10:00 a.m. to 5:00 p.m.  Although it's still many months away, tickets for Brewers On Deck 2012 will go on sale Thursday, September 1 at 9:00 a.m.
If you're planning to attend, you can save at least 25% by purchasing tickets in advance.  Advance tickets are $15 for adults and $9 for children 14 and under. Tickets the day of the event are $20 for adults and $15 for children 14 and under. Plus, fans who purchase tickets by Wednesday, September 28 will receive a free ticket voucher for a Terrace Reserved seat for any Monday – Wednesday Brewers home game in April of 2012 (excluding Opening Day and any other Marquee Games).
Brewers On Deck features autographs and free photos from Brewers players and coaches, free interactive games, vendor booths with various Brewers merchandise, and much more.  The autographs are limited to 250 per player and autograph opportunities for "premier" players are chosen through a lottery process.  For complete details on how the autograph process works, including the $25 cost for a premier autograph, visit the Brewers On Deck webpage.
Tickets may be purchased beginning Thursday, September 1 at 9:00 a.m. at the Miller Park ticket office, by calling the Brewers Ticket office at 414-902-4000, or online at the Brewers On Deck webpage.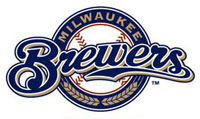 JSOnline is reporting that the Brewers will sell their 3 millionth ticket this week.  However, don't let that scare you off if you're thinking of visiting Miller Park to watch the red-hot Brewers play.  With 15 home games remaining, there are still good deals available for Brewers tickets on StubHub with Terrace Reserved seats selling as low as $2 before StubHub fees are applied.
There is also plenty of inventory available.  For example, the Thursday, September 8th game against the Phillies has 2,987 tickets available, with well over 100 Terrace Reserved seats priced less than $10.  Keep in mind bargain prices may be harder to come by on games that will have higher demand such as the Sunday, September 11th game against the Phillies.  Most of  Terrace Reserved seats on StubHub for that game are now selling at a premium. 
To check prices for yourself, visit check out the StubHub Milwaukee Brewers Tickets webpage.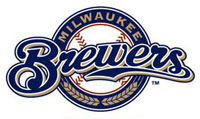 The BloodCenter of Wisconsin is hosting the Big League Tailgate Blood Drive on Friday August 26th, and all attempting donors will receive vouchers for two free Brewers tickets.  The blood drive will be held at the Wisconsin Expo Center at State Fair Park from 7:00 a.m. until noon.  The vouchers for free Brewers tickets will be valid for the following games:
Thursday, Sept. 8 vs. Philadelphia Phillies
Tuesday, Sept. 13 vs. Colorado Rockies
If you're interested in participating, you are asked to make an appointment by calling 1-877-BE-A-HERO, or by visiting the Blood Center of Wisconsin website.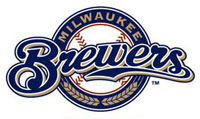 In July we wrote about the Brewers announcement that they would be experimenting with demand based ticket pricing for three games this season:
Wednesday, August 31, vs. St. Louis at 7:10pm
Saturday, September 10, vs. Philadelphia at 6:10pm
Monday, September 26, vs. Pittsburgh at 7:10pm
We thought we'd follow up on the prices to see how much they have increased.  The Brewers made it clear in their press release that prices won't ever drop - they will only get higher.  Based on the current pricing for these seats, fans who purchased these tickets early on did receive a deal.  Here is the pricing available at the time of this post:
St. Louis Game

Loge Bleacher seats that went on sale for $10 are now $16
Loge Outfield seats that went on sale for $20 are now $29

Philadelphia Game

Loge Bleacher seats that went on sale for $10 are now $27
Loge Outfield seats that went on sale for $20 are now $36

Pittsburgh Game

Loge Bleacher seats that went on sale for $10 are still $10
Loge Outfield seats that went on sale for $20 are now $22
For current prices, visit the Milwaukee Brewers Demand-Based Pricing web page.
If you haven't redeemed your 2011 Brewers BP C'mon Back Club Cards yet, a reminder that you have until August 31 to exchange them for tickets.  There is good news and bad news regarding tickets to the remaining games.  The bad news is that all of the free Terrace Reserved tickets have been claimed.  The good news is that the Brewers have added bleacher seats to the upgrade list for $5. 
Other seat upgrade options are as follows:
Loge Outfield - $15 (regular price $30)
Club Outfield - $21 (regular price $36)
Loge Infield - $23 (regular price $38)
Field Outfield - $25 (regular price $40)
Field Infield - $35 (regular price $50)
Remaining games this season are:
August 17 (Wednesday) vs. L.A. Dodgers @ 7:10 p.m.
August 30 (Tuesday) vs. St. Louis Cardinals @ 7:10 p.m.
September 8 (Thursday) vs. Philadelphia Phillies @ 7:10 p.m.
September 13 (Tuesday) vs. Colorado Rockies @ 7:10 p.m.
September 23 (Friday) vs. Florida Marlins @ 7:10 p.m.
September 27 (Tuesday) vs. Pittsburgh Pirates @ 7:10 p.m.
Last year the Brewers offered ticket vouchers to be redeemed for select games in 2011 for those who didn't have a chance to get their BP C'mon Back Club tickets before they sold out.  The Brewers representative that we spoke to said that there are no plans to repeat that offer this year. 
Completed BP C'mon Back Club cards can be mailed to the Brewers ticket office (the address is on the back of the card), or redeemed in person at the Brewers Box Office.  The deadline for redemption is August 31.
For more details on the program, see our post 2011 Milwaukee Brewers BP C'mon Back Card Promotion.