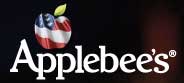 Applebee's and Chili's restaurants are honoring our nation's military by offering free entrees to all veterans and active military personnel on Veterans Day, November 11th.  Free meals will be available all day long, during regular business hours at both restaurants.  
Free entrees at Applebees include:
Three Cheese Chicken Penne
Bacon Cheeseburger
Fiesta Lime Chicken
Chicken Tenders Platter
7 oz. House Sirloin
Double Crunch Shrimp
Oriental Chicken Salad
Menu items available at Chili's are:
Oldtimer with Cheese
Wuesadilla Explosion Salad
Margarita Grilled Chicken
Cajun Chicken Pasta
Chicken Crispers
Chicken Club Tacos
Both offers are valid for dine-in only, and beverages and gratuity are not included. Proof of military service is required.  For more information see the Applebee's website and the Chili's website. 
The Bargain Sleuth has a list of other restaurants that are offering discounted or free meals for Veterans Day. 
Thanks to Milwaukee Consumer reader Dani for contributing to this post!
Related post: Free Admission to the Milwaukee Art Museum for Veterans
The Metro Milwaukee Today blog recently had an interesting post about unlimited soup & salad lunch deals at area restaurants.  The blogger noted a new trend to add these options to the menu at restaurants like TGI Friday's and Chili's.  Although not mentioned in the Metro Milwaukee Today blog post, the Olive Garden has been offering this option at lunch for years.  For $6 or so, it can make for a great dining out value.  Not to mention that soups and salads are generally healthier choices than burgers or entrees.