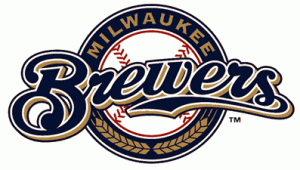 2010 Milwaukee Brewers individual tickets go on sale today, Saturday, February 27th, at 9am.  The first 2,000 people in line at Miller Park will be enjoying a free hot dog, soda, and an "Arctic Tailgate" t-shirt.  The Miller Park Box Office will be open until 5pm on Saturday, February 27th.
Now that individual tickets are on sale, this could be a good time to pick up choice seats for one of their many individual promotions such as:
Spring Madness - Series against the Pittsburgh Pirates on Monday, April 26th; Tuesday, April 27th; and Wednesday, April 28th.  All tickets $30 and less are half price, plus small Pepsi products and Klement's hot dogs are just $1 each!  These seats include: Loge Outfield, Terrace Box, Terrace Reserved, Field Bleachers, Loge Bleachers and Bernie's Terrace. Excludes the all-inclusive areas and the $1 Uecker seats.
5-County 5-Day Celebration -Series against the Atlanta Braves on Monday, May 10th; Tuesday, May 11th; Wednesday, May 12th; and two games against the Philadelphia Phillies on Friday, May 14th, and Saturday May 15th.  Residents of Ozaukee, Washington, Waukesha, Racine and Milwaukee Counties can purchase half-price tickets on all reserved seats, excluding the Miller Lite Beerpen, all-inclusive areas and the $1 Uecker seats.  When purchasing online, just enter your County in the Code Box prior to selecting tickets.
The Brewers also have many season long promotions including:
DQ Family Days - Fans can buy a Terrace Reserved ticket in select areas on Sundays and receive a coupon for a free hot dog, free small soda and a coupon for a buy one-get one free Dairy Queen Blizzard, subject to availability.  Tickets must be purchased at least 24 hours in advance. Valid during all 2010 regular season Sunday home games.
Miller High Life Games - For games on April 6, May 25, June 28, July 7, August 11, and September 22, Terrace Reserved seats are just $6, courtesy of Miller High Life.
Tickets can be purchased three ways:
By visiting the Brewers website.
By visiting the Miller Park Box Office.  Hours are 9 a.m. to 7 p.m. on Monday thru Friday, 9 a.m. to 5 p.m. on Saturdays, and 11 a.m. - 5 p.m. on Sundays.
By calling the Brewers at 414-902-4000.
Last year we wrote about many ways to save money at Miller Park such as the Milwaukee Brewers $4 combo deal and the Miller Park Carry-in Policy.  Bookmark Milwaukee Consumer to keep an eye out for future promotions, deals, and tips on saving money at the ballpark.  Another easy way to monitor all of our deals is to become a fan of Milwaukee Consumer on Facebook.